Do you want to plant cucumber trees in your yard but do not have enough room? Well, it does not grow like other trees. It needs a trellis to grow and support. Trellis helps the plant to grow, to have better sunlight, besides this saves the plants from insects and other harmful animals. You might be thinking about how to trellis cucumbers, but the process is very easy and simple. Here we will introduce you to a couple of Trellis for Cucumbers. Before that let's have some knowledge on why you should use a trellis.
See Also: Our guide to the Trellis for Cucumbers is also a useful product for you.
Benefits of Growing Cucumber on Trellis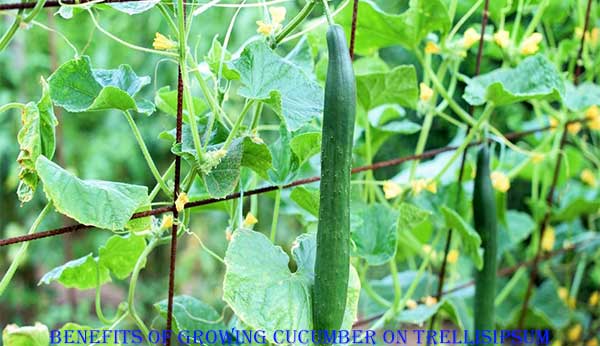 Trellis means more free space for your other plants. When you train the vines to grow up rather than spread on the ground, you free up a lot of area in the garden. You'll also have room for other shorter harvests underneath.
The soil splashes up on the leaves when they're on the ground. This can lead to serious issues with soil-borne fungi. Keeping them off the ground inhibits the spread of disease, resulting in healthier plants.
When cucumber plants are grown on a trellis, it is easier to avoid watering the foliage. This is significant because splashing water has the potential to spread disease. While the leaves will still get wet when it rains, if they have grown up a trellis and are not overcrowded on the ground, they will dry faster.
Getting those tasty fruits off the ground keeps them out of the way of several pests that could easily eat them. Furthermore, they will not deteriorate as easily as they would if left on the ground.
How to Trellis Cucumbers
There are multiple ways to trellis cucumbers. Here, we would try to discuss some of those trellises.
Wood Trellis
This is the easiest and cheapest version for making Trellis for cucumber. But make sure you are using good quality wood because this is going to be exposed to water, sun, mud, etc. and the Trellis has to be durable. So for making the trellis 12 lengths of wood and simple garden twine can be used to make strands for the cucumbers to grow up. Strings will be threaded through eyehooks to support the cucumber plants' weighty vines.
Metal Trellises
This is a quick and easy trellis for vining vegetables. Cattle panels of four by sixteen feet are also available. These can be supported in the same way as the cucumbers, erected on wooden poles, or bent into a U-shape to form a cucumber tunnel. Make sure to fix your tunnel with wood or metal posts at the corners or to the edges of a raised bed. To make an A-shaped frame trellis, two pieces of mesh (can be made of metal) can also be connected together. Secure the top with zip ties or metal ties to keep it together as the cucumber plants grow.
Net Trellises
You can use nylon netting, or plastic netting is also a good idea. It can be strung between two wooden or metal supports, or it can be attached to fences, the side of a shed or home, or another building. Use only netting, chicken wire, or other mesh materials with large enough openings for your hand to pass through. Otherwise, as the cucumber grow, they may become stuck in the apertures.
A-Frame Trellises
A-frames are not only strong in design but can also be stowed flat when not in use. This can be done using any material, such as strings, bamboo poles, or hog panel sections. Whatever you select, this trellis can be used for a variety of crops, including cucumbers, peas, tomatoes, and beans.
Readymade Trellises
If you're not feeling inspired to use the stuff you already have on hand to make your own cucumber trellis, you can always go to the garden center and buy one. Cucumber cages and trellises come in a variety of forms and sizes, and they are ready to use as soon as you install them in the garden.
Cages are frequently a wonderful choice because they are strong enough to support your heavy vines. Not only that, but the fruits will place themselves on these cages in such a way that you can pick them easily and without bending or stooping.
How To Train Cucumbers Up A Trellis
Final Thoughts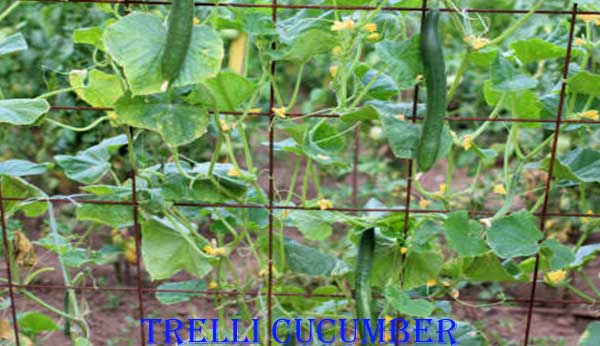 Most cucumber plants grow up to 6 feet in length, and it is the minimum length. And those grow fast in trellises. Cucumbers grown on a trellis will have better access to sunshine, resulting in increased fruit output. You don't have to be concerned about the foliage becoming damp, which might spread illness. You'll save space and have an easier time keeping bugs at bay. As you know multiple processes on how to trellis cucumbers, hopefully, you can make your own Trellis now.
Related article that you may like: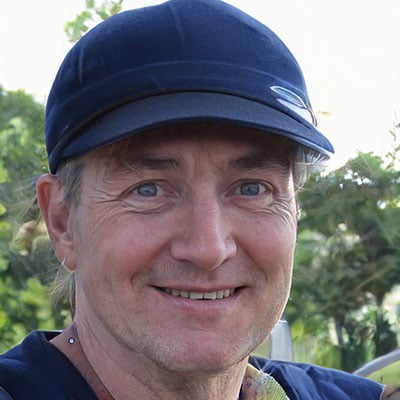 David, the founder of The Garden Fixer, started with a passion for gardening in 2012. He has continued his passion for gardening and desire to improve his skills and wanted to share his journey and helpful knowledge with other like-minded individuals.
He launched The Garden Fixer as an outlet for those interested in learning more about Gardening in hopes they can take what they learn and apply it for themselves!