Who doesn't have the fascination to have a money plant in the home, I mean a jade plant? Everyone does, right? Yes, it is one of the popular houseplants due to its cute look and shape.
And it would be a low maintenance plant if you choose the best potting soil for jade plant initially. Though this jade plant is a succulent plant, it is not like desert succulent because it is a tropical succulent plant.
You can't completely leave them dry all the time; otherwise, the plant will shrink. And can't let the plant moisture all the time since jade plant roots are susceptible to rot.
Thus, we have gone through rigorous research and come up with some top-rated potting mixes for jade plants. Hope you will find the desired pack right here. Let's move on!

Best Potting Soil for Jade Plant Reviews
This is the review section; we have designed this section with a selected jade plant soil. And tell you what's the benefit of the soil and how to use them. Hope, it will help you narrow down your buying list and find the best potting mix for succulents.
1. Hoffman Organic Cactus and Succulent Soil Mix
You may prefer brand loyalty while buying any product. If yes, then you are about to have such a potting mix that is one step ahead of its peers. Let's find out what it comes with.
First, talk about the formulation of the soil because after seeing the formulation, you will understand how effective it would be. Hoffman has used all organic contents to manufacture the mix. It includes Canadian sphagnum peat moss, sand, perlite, reed sedge peat, and limestone.
Besides using the soil for jade plants, you are welcome to use the plant on other house plants, especially for succulents. However, the succulents could be either jungle or desert cacti, and this mix will work for both types of plants.
Most Liking Features
You do not need to test the pH level before mixing the soil since it is pH neutralized. So, this is one of the main advantages of having this pack. Besides, the soil has a good drainage system.
Probable Drawbacks
It is a kind of hydrophobic mix; thus, it repels water when it dries. So, you should keep watering the plants in the summer.
Key Features
Consist of all organic matters
Neutral soil pH level
Offers a better drainage system
Perfect for all succulents' plants
2. Miracle-Gro Cactus, Palm & Citrus Potting Mix and Succulent Plant Food
If you want to buy a pack that offers potting mix and plant food combinedly, then there is a similar potting mix for you. Miracle-Gro brought such a potting mix for succulents that would be good plant food.
After trying the potting mix for multiple plants, we can say that it is a potting mix for various plants. You can use the mix for tropical or desert succulents, and it would be a good soil mix for palm and citrus as well.
Now a question may arise whether it is organic or contains chemicals. To solve the question, we must see its formulation.
It contains sphagnum peat moss, sand and perlite and forest humus. They ensure such organic contents to prevent soil compaction.
Interestingly, you will have a liquid plant food with the potting mix. You can apply the food on cacti, jade, aloe, and other succulent houseplants. You should apply the food every two weeks. You may also be interested in some of the soil for beans from our list.
Most Liking Features
We must appreciate the draining system of the soil. It provides better draining due to the organic matter in the soil, such as sand, perlite, and so on. So, you don't have to think about the root rotting.
Probable Drawbacks
Some packs come with insects and worms, so, in that case, you must contact the supplier for replacement.
Key Features
A pack of potting mix and plant food
Suitable for most succulents' plants
Provides a good drainage system
Plant food make sure the quick growth
Organic matters help to prevents soil compaction
3. Superfly Premium Pre-Mixed Fast Draining Blend Soil
While you are looking for the soil for jade plant, you may prefer a ready-made potting mix, right? If so, then stop your searching and take a look at this. Perhaps! it would be your desired pack.
First, see the formulation of the pack. The pack consists of all-natural contents such as 1/4 Hard Japanese Akadama – 1/4 Haydite – 1/4 USA pumice and 1/4 New Zealand pine bark. That means the mix has been specially prepared for succulent plants.
Besides, you will find the optimum drainage system in the soil.
Plus, the water retention capacity is quite good. Moreover, it also provides better aeration. Our guide to the soil for fruit trees is also useful products for you.
Most Liking Features
After using the pack for a week, if you see that it won't work for your plants, then immediately connect to the manufacturer and get your refund because they provide a 100% money-back guarantee if you are not satisfied with the potting mix.
Probable Drawbacks
The price of the pack is quite higher than other potting mixes on the list.
Key Features
Designed especially for succulent plants
Blended with a variety of natural mixing
Good for drainage and aeration
Ensure water retention to some extent
4. Fat Plants San Diego Premium Cacti and Succulent Soil with Nutrients
The potting mix, which consists of some natural nutrients of the soil, is considered the best potting soil for jade plant, right? Now we are unpacking such a soil mix for succulent plants.
If you consider it just a potting mix, you would be wrong because it contains other soil nutrients that also ensure plant growth. Interestingly, you can feed your plants up to 8 months after using the mix.
When it comes to balancing soil pH levels naturally, this is a wonderful pack.
Because it is a ready-mix soil and you don't need to test the soil pH level either. So, it would be a great pack for succulent house plants.
When we juxtapose the pack with another succulent mix, we see that the price of this pack is quite reasonable in terms of quality and quantity. You would appreciate having some of the potting soil for avocado tree, so take a moment to check them out.
Most Liking Features
The good fact about the pack is, you don't use any external fertilizer after using the mix. Because it comes with the soil nutrients NPK and the ratio is 18-6-12 respectively.
Probable Drawbacks
We have found some packs that come with white mold. So, if you find such a thing, immediately replace the pack.
Key Features
Measure NPK ratio at 18-6-12
Used 100% organically grown contents
Balanced soil pH level for succulent plants
Provides an optimum draining system
5. xGarden Cactus and Succulent Soil Mix
When we look for the potting mix for succulents, we may consider the draining and pH balance first, right? If so, then you may find the right kind of soil mix right here.
Like other mixes in the list, it consists of all-natural matter such as it blended with peat moss, perlite, vermiculite, and so on.
Thus, you are quite safe using this potting mix for indoor and outdoor succulent plants.
Moreover, the manufacturer also ensured that this soil mix is equally good for desert and jungle cacti. That means you can undoubtedly use the mix for your jade plants.
After having the pack on hand, you can directly go for planting. Here is no need to maintain the pH level since the soil has balanced the pH level by itself.
Most Liking Features
Once after using the mix, we appreciate the draining system of the soil. It drains the water so effectively that there will be no chance of rotting the plant roots. That's why we like this pack most.
Probable Drawbacks
Only one fact that seems drawback of the pack is its price. Actually, it is a bit pricey.
Key Features
Perfect soil mix for all succulents
Blended with all natural contents
Ensure a better draining
Balanced soil pH level properly
Things to Consider Before Buying Potting Soil for Jade Plant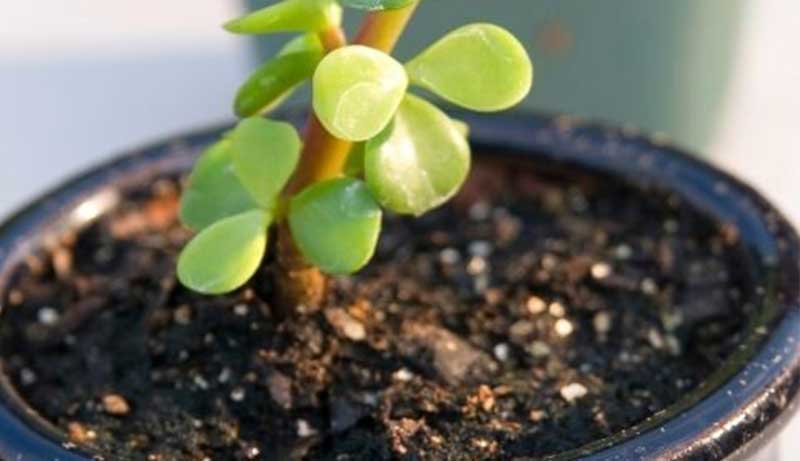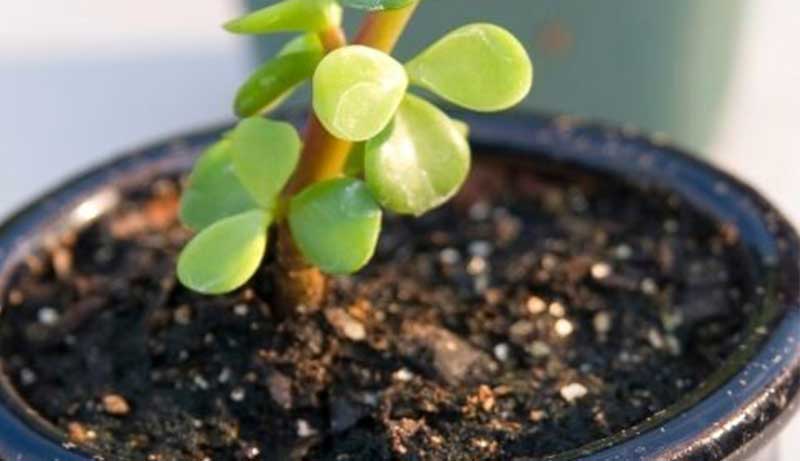 While buying some potting mix for jade plants or other succulents, you must consider some factors beforehand. Otherwise, you might come with the wrong pack.
However, to give you the best soil mixture for a jade plant, we have designed this section with the necessary facts of the potting mix. Let's have a look at them.
Content of the Mix
First, check the organic content of the pack before buying. If you scrutinize the organic matter of the pack, you will understand how effective it would be.
However, the succulent potting mix should consist of vermiculite, sand, perlite, peat moss, Akadama, and so on. If the pack contains these things, then you can go with the pack.
Freshness of the Pack
These potting mixes also have self-life. If the pack goes beyond self-life, then there are some insects, worms, or mold that can grow inside the pack. In that case, it denotes that the pack is not worthwhile for the succulent plants.
So, you must be aware of the mix's freshness, and if you find any issues after purchase, then immediately return or replace the pack.
Soil pH Level
As you are choosing a readymade potting mix for jade plants, it is essential to have the pH level neutral of the soil. Most of the succulents are plant-like acidic soil, so the pH level would be between 5.5 to 6.5.
So, before confirming the pack, you must see whether the pack neutralizes the pH balance or not.
Optimum Draining
One significant thing about the jade plants that can't be avoided is the draining system. Succulent plants demand well-draining soil; otherwise, the root of the plants will rot if the water stays there for a long time.
That's why if you want a healthy plant, you must see whether the potting mix ensures a better draining or not.
Chemical Contamination
While testing, we have seen that some potting mix comes with chemicals. Besides, some packs contain chemical fertilizers, which are dangerous for plants in some cases.
In case if you go with such a chemical contaminated pack, that means it would be a wrong pack for the jade plants and also harmful for the environment.
How to Grow a Jade Plant into a Tree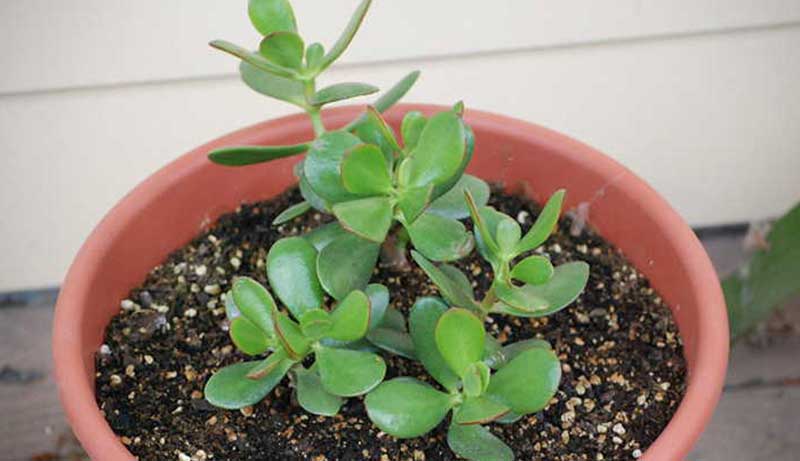 Though a jade plant is from a succulent family, growing the plant is as easy as other plants. By considering its easy growing in the house, it becomes a popular houseplant. Plus, its long lifespan and low maintenance also attract people to grow the jade plant.
Here are a few steps you must follow to grow the jade plant to its full size. Let's get started!
Soil Selection
You must go with the potting mix, which is designed for succulent plants. Because jade is a tropical succulent plant and it needs some sandy soil. It can't grow in clay or soggy soil because the root gets rotted in the wet soil. The mix could include peat moss, perlite, vermiculite, sand, and so on.
Sunlight
You have to take care of the sunlight while planting the jade. As it is succulent, it needs a minimum of 4 hours of direct sunlight in a day. So, you should place the jade pot to the southern ward or where it gets direct sunlight; otherwise, leggy jade plants are inevitable to you.
Soil Maintenance
Best potting soil for jade plants also ensures better water retention. So, you can keep the jade soil a bit moist in the summer. It won't hamper the root. However, you must keep the soil dry when watering in the winter season. Otherwise, the root of the plant gets rotted.
Temperature
If you grow the jade plant indoors, then the temperature should be 22⁰c to 25⁰c at daytime. And the nighttime temperature should be around 18⁰c. However, in the summer, the natural outdoor temperature is quite good for the plant. But in the winter, the minimum outdoor temperature would be 10⁰c; otherwise, it can't grow below that temperature.
However, in winter, you can keep the indoor temperature at 18⁰c. It is quite good for the plants.
Plant Food
In the summer, you can apply liquid succulent plant food every two weeks. Plus, you can also apply some fertilizer in the growing seasons. However, jade plants don't need fertilizer in the winter. If you stop fertilizing in the winter, the plant will get cool and dry enough, and in return, you will get white or pink flowers.
Therefore, if you maintain these above processes and ensure everything is at the right time, your jade plant will grow in full size.
How to Repotting a jade plant?
FAQs – Frequently Asked Questions & Answers
1. What kind of pots do jade plants like?
Jade plants are most like ceramic pots or hard plastic pots. However, it doesn't matter what type of pot you have used, it should be well-drained, and it can keep the soil from soggy.
2. How to make jade plant trunk thicker?
It is an easy process. If you prune back the plants, then it grows a thicker trunk. Sometimes, you can leave some leaves, but make sure to prune back the plant as much as possible.
3. Where to cut jade plant?
First, have a look at the plant and break it into quarters visually. Now cut the plant/brunch from the ¼ of the top. Now find the brown rings on the stem and cut approximately ¼ of the plant/brunch from the top.
4. How can I choose the best potting mix for succulents?
Initially, you must look at some facts. Like, see its organic contents, soil pH level, and draining system. Finally, see the price and quantity. That's all.
5. How to make jade plant bushy?
Prune the jade plant with a sharp knife just above the brown ring around a stem. Afterward, two new stems will come out at the pruning site, now, select the stem and prune where you want the plant to be thicker.
Final Words
A jade plant is a long-lasting plant, and it actually depends on the quality of the soil. If the plants get the right kind of soil, then it will last for many years.
So, you should not compromise with the jade plant soil and always stand with the best potting soil for jade plant.
We hope that you have got your expected soil mixing as you have gone through the article.
Related Post: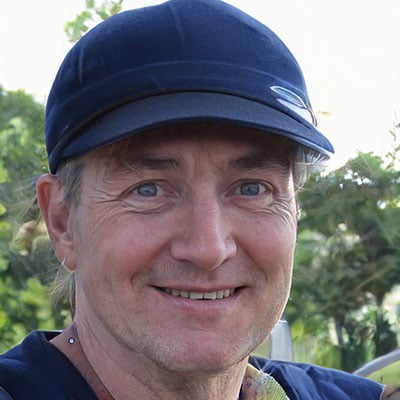 David, the founder of The Garden Fixer, started with a passion for gardening in 2012. He has continued his passion for gardening and desire to improve his skills and wanted to share his journey and helpful knowledge with other like-minded individuals.
He launched The Garden Fixer as an outlet for those interested in learning more about Gardening in hopes they can take what they learn and apply it for themselves!