You might have lost your passion for gardening only for painful weeds, right? Yes, it is a common scenario for some gardeners. In fact, weeds are grown faster where water and sunlight are available.
However, that doesn't mean we can't prevent weed growth for such a place where sun and water are available all the season. If you prefer a biodegradable product like us, then you must stand with the best weed barrier for vegetable, flower and fruit plants.
A quality weed barrier not only prevents weed growth but also maintains the moisture level of the soil. Besides, it also reduces soil erosion.
Thus, we have come up with some environmentally friendly weed barrier collections that you can undoubtedly choose for your garden. Plus, this article also solves your expected question of how to use weed cloth in a garden?

Best Weed Barrier for Vegetable Reviews
Here we have designed this section with selected landscape fabric packs. We also provide their detailed specifications and uses. Thus, it will help you to make the buying decision easy. Let's move on!
1. ECOgardener Durable Landscape Fabric for Vegetables
Whether you are growing vegetables in your backyard or in a large farm, a professional-grade weed barrier is always preferable, right? That's why we have come up with such a pro fabric to kick off our list.
The size of this landscape fabric roll is quite standard. You can cover the entire field with ECOgardener premium weed barrier fabric. In fact, you will find different kinds of sizes that are available here.
One thing we must appreciate about the fabric is its superb design.
ECOgardener has designed the fabric in such a way that it can easily let the air and water into the fabric.  And it also blocks the sunlight.
Using this weed barrier fabric is quite simple. You don't need to be an expert to use the fabric. First, prepare the ground, then put the fabric thoroughly. And don't forget to lock the edge of the fabric.
Most Liking Features
We most like their after-sales services. They are quite generous and assure you a 30 days money-back guarantee if you have found any issues. So, enjoy your gardening without any hassle.
Probable Drawbacks
If you don't prepare the ground before putting the fabric, then weed can appear through the landscape fabric.
Key Features
Easy to set up and install for all
Air and water-friendly fabric
Block sunlight which prevents weed growth
30 days money-back guarantee
2. DeWitt Sunbelt best Weed Barrier Under Gravel for Large Farming
For those who are looking for the weed barrier under gravel for large farming, there is good news for them. DeWitt brought such a standard sizer fabric for weed control. Let's get it.
First, let's talk about the measure of the landscape fabric. As I told you, it is perfect for large farming, it comes 4 feet width by 300 feet long. So, you can prefer the measurement for the large farming.
If the fabric cannot block the sunlight, then what is the point of having such landscape fabric?
However, there is no such issue for this one. Besides, it stabilized the UV rays too.
Moreover, the fabric allows air and water to pass through. So, the soil structure will not change, and it will help to retain the soil moisture.
Most Liking Features
Using this landscape fabric is ecologically safe. So, you can choose it as an alternative for herbicide. Without harming the environment, it will provide the same performance as an herbicide.
Probable Drawbacks
Some fabric packs might not allow the water to pass through. In that case, immediately contact the supplier or inform them of the issues before purchase.
Key Features
Block sunlight and stabilized UV
Allow the water and air to pass through
It would be the best alternative to herbicide
5 years guarantee for direct sunlight use
3. HOOPLE Ultra Thick Landscape Fabric for Vegetable
If you are searching for a multipurpose weed barrier fabric, you can stop your searching right here because we are introducing such a multipurpose landscape fabric that can be used for every garden, pavement, and outdoor project.
As it is a multipurpose fabric, the measurement is quite standard. It comes in 32 inches in width and 180 feet long. However, you can choose the length of fabric according to your needs.
The thickness of the landscape fabric is quite commendable.
Besides, there is no question about the durability of the fabric. We have seen that this fabric can be used for a long time. And the manufacturer also guaranteed the fabric for 5 years of use.
After using the fabric for a couple of months, you will understand how durable the fabric is since it stands still in the tough sunlight for years. And It also helps to prevent weeds for free irrigation.
Most Liking Features
After using the fabric for months, we have noticed that it doesn't harm the ecosystem of the yard since it allows air and water to penetrate. And the manufacturer has ensured that it is a chemical-free and environmentally friendly product.
Probable Drawbacks
The fabric is very light, and it seems to tear easily. So, consider this fact before buying.
Key Features
A multipurpose weed fabric
Chemical free and environment friendly
Easily pass through air and water
Stand still in the tough sunlight
4. Amagabeli Geotextile Landscape Fabric Weed Barrier
If you prefer an environment-friendly product while buying, then you are at the right place. Amagabeli brought a weatherproof and eco-friendly landscape fabric that will surely impress you.
First, talk about the design and formulation of the fabric. The fabric has been designed to serve heavy-duty purposes. As a result, the manufacturer has implement needle punched dual-layer and high-quality polyester materials.
According to the length and width, the price is not as high as the other fabric in our list.
However, it would be a reasonable fabric in terms of durability.
Unlike the nonwoven landscaping fabric, this fabric has a high permeability that can allow water and air to penetrate. So, it will easily conserve soil moisture for a long time.
Most Liking Features
As we experienced, you can easily use the fabric. Just find out the measurement that you need, and you can easily cut the fabric as well. There is no fraying on the fabric after cutting. That means anyone can use this landscape fabric.
Probable Drawbacks
Due to the constant and over sun heating, it shrinks easily within a week.
Key Features
Heavy-duty and the high-density fabric
Made of needle punch polyester materials
Weatherproof and eco friendly
Reduce soil erosion and enhance moisture
5. Petgrow Non-Woven Landscape Fabric Weed Barrier
Last but not least weed barrier is from the well-known brand- Petgrow, which also cares for the environment. Let's take a look at what it comes with.
Petgrow has formulated these fabrics out of high-density polyester materials. One thing is clear that these fabrics don't contain any chemicals. That's how they declared it the best weed barrier for vegetable gardens in terms of eco-friendliness.
This landscape fabric comes in a proper thickness. And such thickness is quite standard for preventing sunlight and UV rays.
However, it will prevent the air and water from passing through the fabric.
As you are choosing this weed barrier for a vegetable garden, that doesn't mean you can't use it for other gardens. Yes, you can use the fabric for flowers, fruits, or other purposes.
Most Liking Features
After using the pack for a couple of weeks, you will notice that it will enhance the soil moisture. Plus, this weed barrier fabric also helps to prevent soil erosion too.
Probable Drawbacks
The edge will be fraying after cutting, which is quite bothersome while using the fabric.
Key Features
An eco-friendly weed barrier
Made of durable polyester
Prevent soil erosion
It can be used five years more
Things to Consider Before Buying Weed Barrier for Vegetable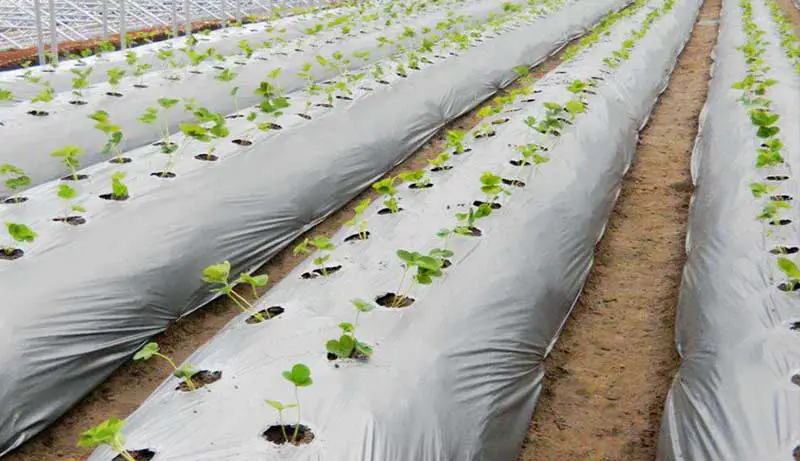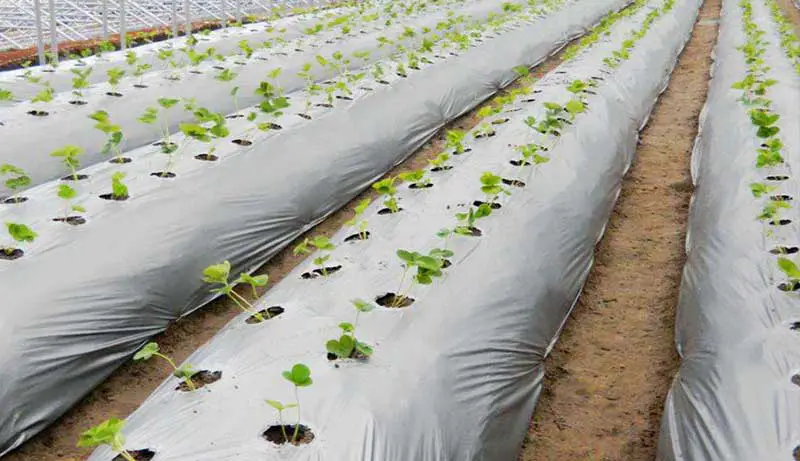 While buying some garden essential stuff, you must be aware of some factors of the product beforehand. Otherwise, after buying harassment will be inevitable for you.
Don't be fret! We have put together such factors of weed barrier fabric so that you can easily find the best weed control fabric under gravel. Let's dig a little deeper.
Weather Protection Capacity
If the landscape fabric hasn't enough weather protection capacity, then how it will prevent weed growth? And that would be a worthless effort.
We have noticed that there is some landscape fabric that comes in a very thin layer. Thus, it can't protect the sunlight and UV. As a result, the weed gets the necessary sunlight to grow and finally comes through the fabric.
That's why the weed barrier fabric should provide enough weather protection.
Permeable Fabric
The weed barrier fabric should be blocked the sunlight, not the air or water passing. Thus, the landscape fabric should come in porosity so that the air and water can pass through the fabric. Otherwise, it would be a disaster if the water can't penetrate the fabric.
So, you must be aware of the porosity of the fabric.
Formulation Materials
Sometimes it is seen that some weed barrier fabrics wear and tear after a month of use. It actually denotes that the quality of the fabric is inferior due to using lower-graded materials during manufacturing.
However, there are long-lasting fabrics also available in the market. Most of the manufacturers used polyester materials for manufacturing quality landscape fabric because the durability is superb in polyester fabrics.
Eco-friendliness
As you are using the weed barrier fabric for the betterment of the garden, you must be concerned about its adverse effect on the environment because some fabrics contain chemical compositions that are harmful to the environment.
For example, when these fabrics come into contact with the soil, it contaminates the soil structure. And gradually harm the total ecosystem of the area.  Thus,  eco-friendliness is a must-see option.
How to Use Weed Cloth in a Garden?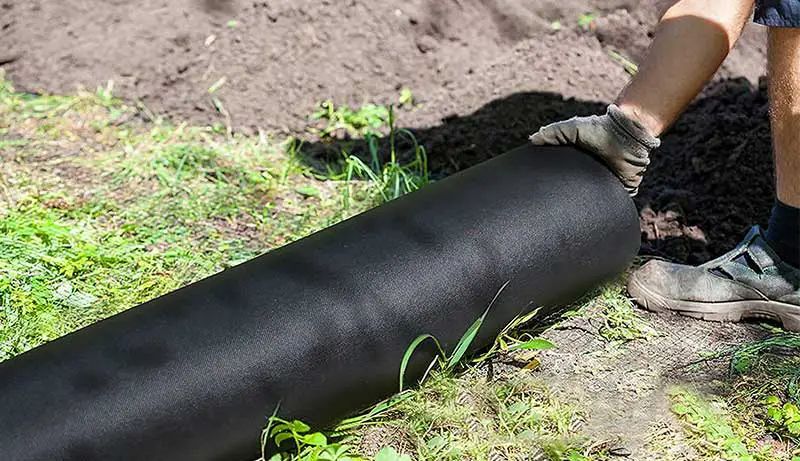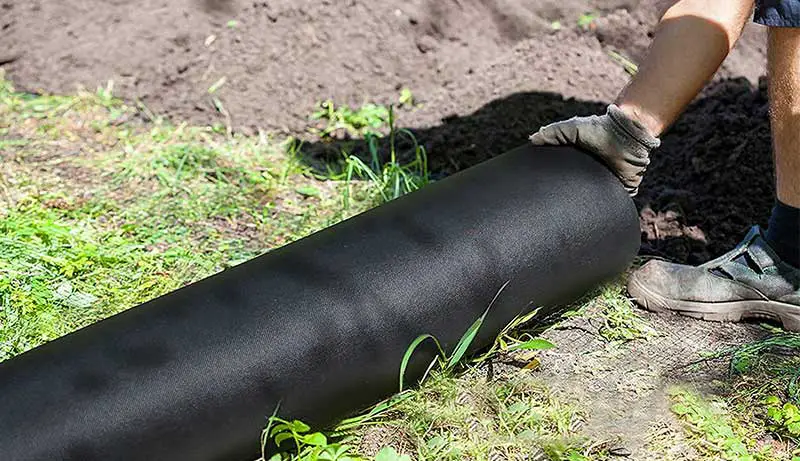 There are some easy steps to go. Now we will discuss the use of the landscape fabric in the garden with a step-by-step guide. After following these few steps, you will easily know how to lay weed barrier fabric around plants. So, without further ado, let's get started!
Organizing Few Stuff
Weed barrier fabric
Scissors
Little pins or spike
Handheld tiller
Garden Gloves
Step One: Choose Right Fabric
You must ensure a better fabric. And the measurement of the fabric should be according to the garden or farm ground.
Step Two: Preparation
First, you can wear garden gloves. Then Take the handheld tiller to prepare the soil. Because after putting the fabric in the ground you can't prepare the soil any more. And make sure the ground is neat and clean.
Step Three: Fabric Placing
Now you have to place the weed barrier fabric in the prepared ground. Afterward, you have to lock the edge of the fabric in the ground. To do that, you can use small two/three legged pins or spikes.
Final Step: Cut the Fabric
Now you have to cut the fabric exactly where you have to plant the sapling. Before delving into it, make sure the right point and use scissors to cut the fabric. Now you can plant the sapling.
Frequently Asked Questions & Answers
1. What fabric size is perfect for the vegetable garden?
It can be varied according to the area of the garden. However, the standard size of the barrier for vegetable gardens could be 3 feet or 4 feet in width, and the length can be any longer.
2. Can I grow flower plants by using weed barrier fabric?
Yes, you can.
The type of the plant will not affect using the weed barrier fabric. If the fabric is quite permeable, then you can go for it to grow any plants.
3. Should I put weed barrier under raised bed?
Yes, you could.
If there is a chance to grow the weed in your raised bed, then you can use the weed barrier for a vegetable garden. In fact, it is the most effective way to prevent weeds from the raised bed.
4. How can I find the best weed barrier under stone?
You must consider some facts beforehand—first, the thickness of the fabric, then manufacturing materials. Plus, you must check whether it is permeable to air or water and block the sun or UV. If these things are okay, then you can go for it.
Final Words
Most of the garden can't thrive due to the faster growth of weeds. And sometimes, using herbicide is also harmful to other plants and the soil. So, the best alternative to prevent weeds is landscape fabrics.
We hope that you have found the best weed barrier for vegetable garden, and will use it perfectly in your garden since you have gone through the article carefully.
Related Post:
Additionally, you can check our review on potting soil for avocado tree.
Besides, you can choose some fertilizer for green beans.
Make sure you also check our guide for amendments for clay soil.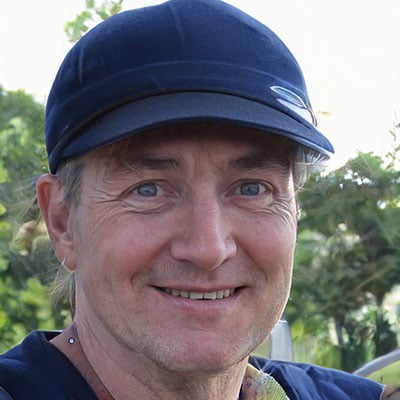 David, the founder of The Garden Fixer, started with a passion for gardening in 2012. He has continued his passion for gardening and desire to improve his skills and wanted to share his journey and helpful knowledge with other like-minded individuals.
He launched The Garden Fixer as an outlet for those interested in learning more about Gardening in hopes they can take what they learn and apply it for themselves!