When making a privacy wall in the home or business area, the first thing that comes to mind is the ficus tree. In fact, Ficus trees are the most desirable plant for making hedges or privacy walls.
Although ficus hedge grows well in sandy soil and needs a little fertilizer, it demands a considerable amount of fertilizer in the growing seasons.
Besides, if you want faster growth of a ficus hedge then you must apply the best fertilizer.
If you are in a rush and looking for the right fertilizer for your ficus hedges then check out the below list. I am sure it will help!

Best Fertilizer for Ficus Hedges
To have a better understanding of ficus fertilizers, we have included a detailed review in this section, which tells you about ficus hedge maintenance and fertilizer applications. Let's dive into the review.
1. Miracle-Gro 1.5 lbs Plant Food for Ficus Hedge
Fertilizer can burn the plant root if it is too harsh. This is also true for the ficus hedge. However, choosing the right fertilizer will save your plant. Miracle-Gro Plant Food to the rescue!
At the beginning of the growing season, you should provide fertilizer. You can give the fertilizer every two weeks. Regular application of Miracle-Gro ensures better growth.
Application is quite easy for all gardeners. You can blend the fertilizer in the watering can and apply it with water.
Most Notable Features
As it is a multipurpose fertilizer, you can use the fertilizer for other plants besides ficus hedges. For example, this plant food is ideal for vegetables and fruits as well.
Probable Drawbacks
A quick-release fertilizer that won't last in the soil.
Key Features
A multipurpose fertilizer
Good food for veggies and fruits
Less probable to burn plant roots
Easily application with watering can
2. Jobe's 15 Spikes Fertilizer Tree & Shrubs
A slow-release fertilizer would be the best fertilizer for ficus trees because it can feed the plant forh entire seasons. In fact, Jobe's brought fertilizer spikes that ensure 100% feeding for ficus hedge.
The main advantage of using this fertilizer is its spikes. It is a time release fertilizer that releases slowly and covers up the entire season. So, using a few spikes will give you the maximum performance than other granules fertilizer. For more amazing products like this, check out our guide to the fertilizer for clay soil.
Most Liking Features
The nutrient level in the fertilizer is quite strong. Plus, it is high in nitrogen and the phosphorus and potassium is lower. And the NPK ratio is 16-4-4. So, you can use the fertilizer for young ficus plants.
Probable Drawbacks
This fertilizer is high in nitrogen that wouldn't be perfect for mature plants.
Key Features
Contains 15 spikes in a bag
A time release fertilizer
No run off, waste, smell and hazard
NPK ratio is 16-4-4
3. MARPHYL Organic Liquid Plant Food for Indoor, Outdoor & hydroponics
Are you looking for a multipurpose fertilizer for ficus hedge? If so, then stop searching around. MARPHYL comes with an organic liquid fertilizer that will serve the hedge for entire seasons.
Basically, the main purpose of this fertilizer is to enhance soil's organic content. That's why it is manufactured with natural ingredients, mostly marine contents.
After testing the soil pH level, if you found alkaline in the soil then this fertilizer works best for such soil conditions.
Because it reduces the soil alkaline and improves soil structures.
Most Liking Features
As we mentioned this is a multipurpose fertilizer, so you can use the fertilizer for flowers, vegetables, lawns even for indoor plants.
Probable Drawbacks
Improper blending of the fertilizer with water won't give you the expected result.
Key Features
Made of natural ingredients
Perfect pack for most plants
Improves soil structure
Proper mixing provides better results
4. Aquatic Arts Fiddle Leaf Fig Tree Fertilizer
If you still haven't found your desired fertilizer for ficus hedge then meet the best fertilizer for ficus hedge. Aquatic Arts has specially formulated this fertilizer for ficus plants.
It is a liquid fertilizer and the maximum performance of the fertilizer depends on proper dilution. So, you must ensure the proper mixing before application.
The major nutrients ratio in this fertilizer is 3-1-2. So, you can apply the fertilizer to all stages of the plant.
Besides, the pack also contains other necessary micronutrients for plants. You may also be interested in some of the fertilizer for green beans from our list.
Most Liking Features
Besides using a ficus tree, you can apply the fertilizer for houseplants. And you will get maximum results if applied to the leafy plants.
Probable Drawbacks
Overdose of the fertilizer might kill your plants.
Key Features
NPK ratio is 3-1-2
Includes other micronutrients
A long-lasting liquid fertilizer
Specially formulated for ficus
5. PERFECT PLANTS All Natural Slow Release Bonsai Fertilizer Pellets
Pelletized fertilizer is most suitable for ficus hedge and other Bonsai plants, right? If you want the such pelletized fertilizer for ficus hedge then take a look at this one.
Pelletized means a slow release fertilizer, right? Yes, it is a slow release fertilizer and the plants take the fertilizer when needed.
That's how a single pack of PERFECT PLANTS fertilizer can serve the plants more.
Most Liking Features
There is no chance to over fertilize this one. Because it is a slow release and it releases the exact amount of fertilizer when plants are needed. So, you don't think about over fertilizing and root burning.
Probable Drawbacks
According to the quantity, the price of this fertilizer is a bit higher than the other products in the list.
Key Features
Serve the plant for a long time
Perfect fertilizer for Bonsai, ficus and shrubs
Release nutrients when plants are required
Comes with a resealable bag for further use
FAQs – Frequently Asked Questions & Answers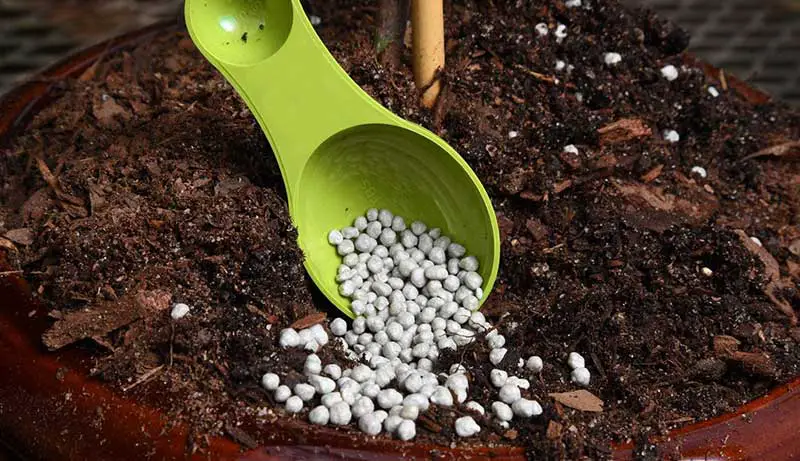 1. When should I fertilize my ficus tree?
Fertilizing ficus trees is necessary in the early growing season. It needs monthly fertilization in the summer and spring seasons.
2. What kind of fertilizer do you use for hedges?
Slow release fertilizer would be the best fertilizer for hedges. For mature plants use high in phosphorus and potassium fertilizer. Or multipurpose and organic mix would be good. In that case, the NPK ratio could be like 8-8-8 or 10-10-10.
3. How do I do ficus tree care?
Ficus plants must be provided direct sunlight
Daily watering on the ficus root is necessary
Fertilizer ficus hedge once a month in the growing seasons
Regular pruning will help to grow the plant better with more leaves
4. How do I make my ficus grow faster?
After developing a solid trunk, you can focus on the fast-growing, otherwise, it won't have strong buds. Afterward, you should prune the lower brunches and apply the right kind of fertilizer routinely.
Final Words
Now you know the significance of using the right plant food for ficus hedge. In fact, you need to fertilize the ficus hedge in the growing season, otherwise, it might not reach its fullest form.
Therefore, we hope that you will find the best fertilizer for ficus hedge and ensure a healthy growth of the plants.
Related Post:
Our guide to the wood mulch for vegetable garden is also a useful product for you.
You would appreciate having some of the soil for fruit trees, so take a moment to check them out.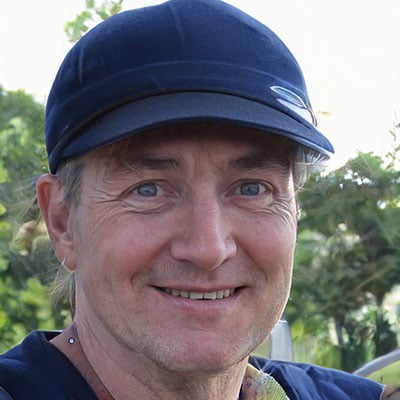 David, the founder of The Garden Fixer, started with a passion for gardening in 2012. He has continued his passion for gardening and desire to improve his skills and wanted to share his journey and helpful knowledge with other like-minded individuals.
He launched The Garden Fixer as an outlet for those interested in learning more about Gardening in hopes they can take what they learn and apply it for themselves!