If you are a tidy gardener, weeding problems can be very hectic for your vegetable garden. You will definitely want to set up a Landscape Fabric to get rid of this.
Landscape fabric is the most economically sustainable solution to keep your garden safe and weed-free. But you are also worried about your vegetable's purity, right? The immunity of your health depends on the vegetables you eat.
The Landscape barrier gives a physical barrier to your garden and prevents weeds from growing. But think thoroughly- Is landscape fabric safe for a vegetable garden?  And here I am to help you with a better concept about it.
See It: Our selected Weed Barrier for Vegetable list for you – Top 5 picks.
What is a Landscape Fabric?
It is a textile component that is used to prevent weeds in the garden or yard. Landscape fabric inhibits the sunlight from reaching the weeds so that they can't grow. It can be made of organic materials or any recycled substance.
It comes in a roll and spreads over the garden. It is sometimes made of linen, polypropylene, and polythene.
It does not bear heavy chemical inside it, but there is some sort of elements that are not preferred as edible for the human body. It is fabric but allows essentials to reach the soil under it. It allows water and moisture to go through. It inhibits the harmful UV rays.
You can change it after 1.5 or 2 years when your plants will grow much stronger that they can beat the weeds. You can use it with many kinds of flower plants.
According to a study, most gardeners believe that shrubs and trees relish their benefit. You can apply this, where you find mulch. You can place it around your favorite parts of the garden where you don't want any weaning brash. But when it comes to your veggies and herbs, I will not suggest you this though it is a worth usable thing.
See Also:
Is Landscape Fabric Safe for Vegetable Gardens?
Long answer short, probably not.
Landscape fabric contains mild chemicals. Petroleum is one of them. Most of the gardeners clearly forbid the usage of vegetables with petroleum. Though the veggies are edible, you must not eat them unless you are helpless.
Fabric makes soil worse. Not all landscape allows necessary materials to pass through it. When the soil gets nothing for nourishment, it does not produce healthy veggies for sure.
This fabric can kill the necessary insects from the soil, like earthworms and brandlings. These hinder soil health. Clogged fabric can kill your plants as well.
Again, to be mentioned, landscape fabric doesn't contain potential poisonous viscose. However, when this mild viscose gets into the vegetables you eat, this can be injurious to your health.
See This: Get a good quality Trellis for Cucumbers Top 5 picks.
There Are Many More Reasons That I Will Not Suggest You Use Landscape Fabric.
Landscape fabric reduces the number of weeds, but you won't totally lose them. If any weed manages to get through the fabric, it becomes lousy and horrible. Your landscape also becomes trepan.
If weeds grow over the landscape, they send their root down into the cloth, create chores, and make your fabric wasted.
The soil under the fabric becomes hard and rusty. Compact soil is bad for the plants; it has to be crumbly and loose.
You will face difficulties in digging. Planting new trees will be a lot hectic for you.
This fabric can kill the necessary insects from the soil, like earthworms and brandlings.
This fabric is comparatively expensive than the others. You need pins to seal it, scissors to cut holes in them. These add more cost.
It can be a very annoying process when it comes to changing.
Reseeding is impossible with a landscape fabric in your garden.
How to Insert Landscape Fabric in a Garden:
Nevertheless, if you are really facing many hazards and thinking that only placing a landscape fabric will solve them, do it. I will now tell you how to place landscape fabric into your garden:
Step 1
Make sure your garden is weed-free when you place it. A blank garden where nothing is growing is the best place to place a fabric.
Step 2
Get a clear idea of your garden area, measure the fabric, number of pins, and mulch you need. Collect them together.
Step 3
Spread the landscape fabric all over the garden. Cut the extras at the bed.
Step 4
Decide where you want to plant your trees, mark them, and cut the fabric masterly.
If you already have plants in the garden, cut the fabric according to the position of the trees.
Step 5
Pin the sides of the fabric. Pinning is important for the settlement of the fabric. You have to maintain the same distance, like 7/8 inches, and keep pinning.
Step 6
Put some mulch all across the fabric. Let the soil get the nutrients from them through the fabric. You can now take some rest and select plants.
Some Alternatives of Landscape Fabric:
If you are still in the tyranny of the weed problem, you have to find some solution. As you are forbidden to use the landscape fabric, you must think of an alternative to landscape fabric. Like you can use,
A layer of Newspaper
Installing barks and mulches
Allotting new wood chips
Dropping Pine needles
Clipping grasses
Using shredded leaves
Applying nutrient compost
Putting cardboard box
Using natural burlap, which is made of jute plants
Many kinds of weed control drugs, preen and Roundup etcetera.
All these things are very effective and preferably good-looking and do not cost much. These do not affect the soil quality, do not contaminate the veggies, and make you healthy as well.
Also Read: You can check out our picks for Field Cultivator as well.
Final Words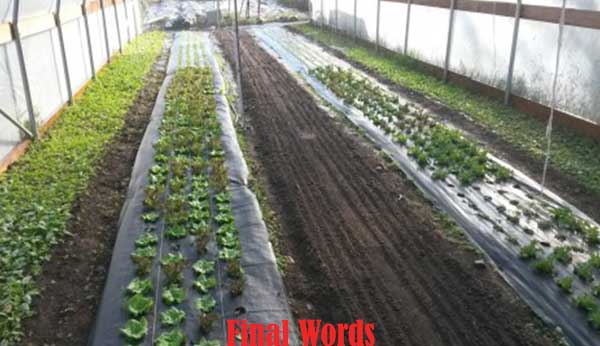 Always remember your vegetable garden needs much more than just weed control. Eventually, you are going to eat and get nutrients from there. Landscape fabric doesn't add any nutritional value to your soil.
But it can be a great addition to the other types of gardens or pathway because it inhibits the stone from sinking into the soil. There are pros and cons, and I tried to mention both. Now it is your job to reach the decision by the cracking the question: Is landscape fabric safe for vegetable gardens?
Related Post: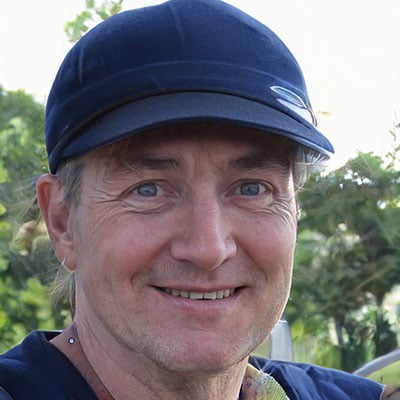 David, the founder of The Garden Fixer, started with a passion for gardening in 2012. He has continued his passion for gardening and desire to improve his skills and wanted to share his journey and helpful knowledge with other like-minded individuals.
He launched The Garden Fixer as an outlet for those interested in learning more about Gardening in hopes they can take what they learn and apply it for themselves!